Emiliano Toso and Bruce Lipton

I first met Bruce in 2014 when I was Director of four Cell Biology Labs. I was completely absorbed in the scientific community, studying DNA and cell expression when, during an evening, really by a crazy chance, I decided to send to Bruce one of my music compositions that I never shared with anybody. Bruce immediately recognized "something" inside that music and asked me to introduce his conferences, underlining the healing effect of my music that I never considered.
We started our collaboration at several events and my biology vision became wider and wider to welcome basic health elements like emotions, mind and spirit… and music! A primary tool always considered by humans as medicine factor in every history age.
"It is a fact of science that music medicine promotes relaxation and enhances health by reversing the damaging effects of chronic stress. Emiliano's serene and haunting music is a powerful prescription for increasing alpha brain wave activity, which in turn lowers blood pressure, breathing and heart rates while boosting immune system function…"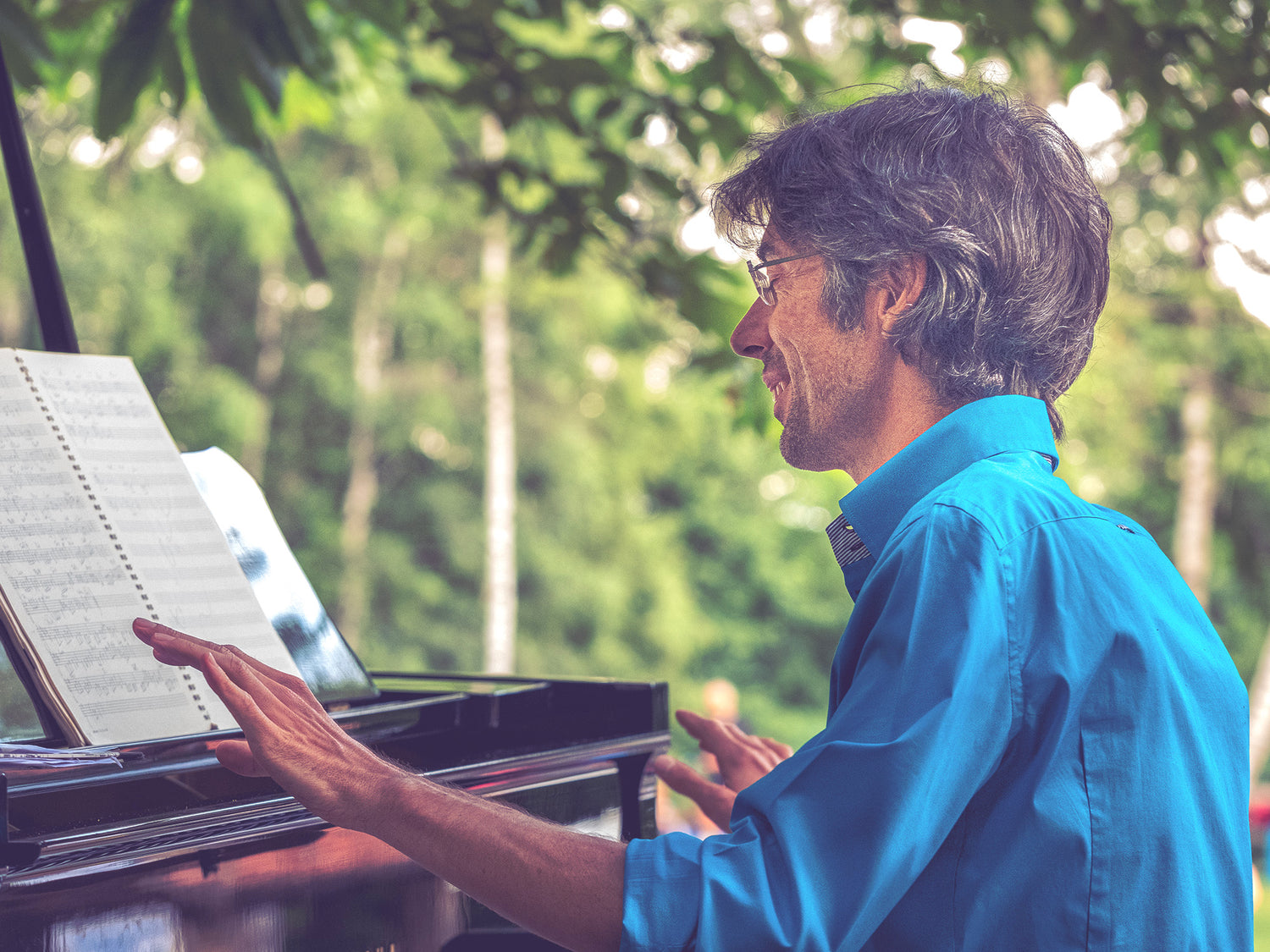 Ph.D Emiliano Toso
I compose, play and record my music mainly on the piano tuned to 432Hz.
I graduated in Biological Sciences in 1998, and in 2008 I obtained a PhD in Human Biology at the University of Turin. My career as a Man of Science led me to work for 16 years as an associate director in charge of the Molecular Biology group at an International Biomedical Research Institute, where I contributed to the setting up of FDA and EMA approved methods. I joined my activity as a scientific researcher with a personal growth path in which Music has become one of the main ingredients: so, in 2013, I decided to turn my life upside down by realizing a dream: the recording of my first album "Translational Music ", with which I inaugurate my integration project between Biology and Music at 432Hz.
My Webshop
↓ A preview of my Music #432Hz↓
"L'Albero della Musica"
(The Tree of Music)

After three years of study and prestigious collaborations in numerous hospitals and research centres, Emiliano Toso's new album is finally born: L'Albero della Musica. A precious box set of new Translational Music tracks played on a Steinway coda piano tuned at 432 Hz, to create frequencies that resonate with human body and the Earth. This music will help you tune into the essential elements that govern the Universe, with the stars, with the rhythm of natural cycles and the Life that inhabits you. This is the deepest purpose of Music: to tune your inner rhythm with the rhythm of the Universe of which you are a part.
L'Albero della Musica
Regular price
Sale price
€20,00
Unit price
per
Sale
Sold out
Share
View full details
If you like what you listened,
don't forget to check out my DIGITAL ALBUMS